As a tribute, the sails of the popular Sydney landmark were illuminated for several hours recently with a series of images of firefighters battling bushfires across the country. There was also a hand-painted sign that read, "Thank you firies." The aim was to show support for the communities affected by the bushfires and to express gratitude to the emergency services and volunteers in Sydney for the efforts they have been making to get the fires under control. They recently reported that they have been able to turn from defence to offence for the first time in weeks thanks to a break in the weather.
Tonight, we are illuminating the Sydney Opera House sails to show our support for everyone affected by the Australian bushfires. We want to send a message of hope and strength, and importantly to thank the emergency services and volunteers for their incredible efforts and courage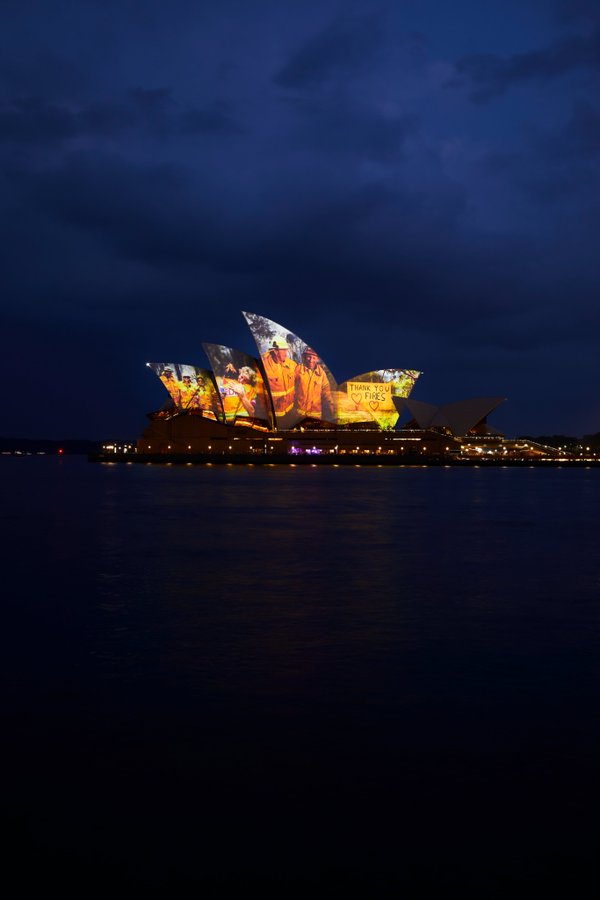 Designed by Danish architect Jørn Utzon, the Unesco World Heritage-listed opera house is Australia's most famous landmark. Visually referencing a yacht's sails, it comprises five performance spaces for dance, concerts, opera and theatre. The iconic arts centre has announced that it will co-host a comedy gala fundraiser in March to benefit communities affected by the fires. The bushfires are the worst on record in the country and are estimated to have claimed the lives of more than 1bn animals.
As the fires have destroyed many of the wild animals' food sources, the New South Wales National Parks and Wildlife Service have dropped thousands of kilograms of sweet potatoes and carrots from helicopters to feed animals in various different colonies. In addition, many people around the world have dug deep to help fire relief efforts, including various celebrities.